Games activity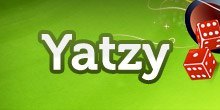 Yatzy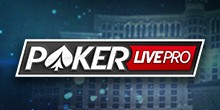 Poker Texas Hold'em
| Games Completed | Chips Won |
| --- | --- |
| 5747 | 16.39 mln |
Photos
Something about me
About me
My names Hope, Ima farm girl from Tennessee :)
Interests
Life and all it has to offer, my family is the most important thing in my life.. I am a single Mom to 2 amazing kids , since the day I adopted each of them my life has been truly blessed,, I never knew how much love my heart could hold until I became their Momma,, I love photography not only is it my passion but my job..I love the farm life and spending all the time I can here,, love horses and I try to ride most everyday., Love to play piano and guitar some banjo and fiddle.. Music is the gateway to my soul I'm an old soul and I am a true MUSIC JUNKIE :)
Favorite movies
Anything disney, :) .. drama true life stories.
Favorite music
Anything but headbanging metal , Music has got to have some meaning :)
Favorite books
too many to mention..
Things I like
Quiet time with a good book, a heart to heart talk with a good friend at 3 am, thats when you learn the most about a person I think when the guard is down and they are content and most are at 3 am :)..
Things I don't like
People who are always trying to be something or some one they aren't, prejudice of any kind, I'm the same regardless of where I am and if people cant be the same with me, then its not my kinda company on or off line :) I think this world lacks compassion and empathy for anything or anyone who is different from the so called norm but the way I see it is different is imperfect and imperfect is real and real is go to,, I'm weird in my own kinda ways and I am ok with that, becuz I truly we believe were all the same I could care less what color a person is what their social status is , how much they have in material things or how much they don't none of that matters to me, the part of any person we come across is not what we can see, but how that person can make us feel and that's how I choose my friends anywhere I go in life, because if your only gonna focus on what you see let me tell you your seriously missing out, I'm no different than any of you I'm a sinner and saint all rolled into one living life one day at a time and every day I'm thankful to be able to have had that day,, we all should be :)