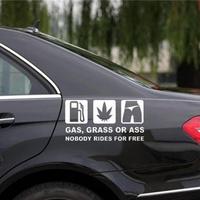 Nathan9236
TWO BLONDES DECIDED TO GO ON A HUNTING TRIP TO SEE WHAT IT'S ALL ABOUT.
AFTER A FEW DAYS CAMPING, THEY FINALLY BAGGED A DEER AND WERE DRAGGING IT BY THE REAR LEGS BACK TO THE TRUCK.
BUT THE ANTLERS KEPT GETTING STUCK IN THE MUD.  ONE SAYS TO THE OTHER, "THIS IS TOUGH, BUT WE ONLY GOT A MILE LEFT
TO REACH THE TRUCK."
ANOTHER HUNTER HAPPENED UPON THEM, SAW THEIR DILEMMA, AND TOLD THEM, " IF YOU DRAG THE DEER THE OTHER WAY, THE
ANTLERS WON'T STICK IN THE MUD."
SO THE BLONDES GIVE IT A TRY AND IT WORKED.   THE FIRST BLONDE SAYS, "THAT HUNTER WAS RIGHT.  THIS WAY IS A LOT EASIER."
THE SECOND BLONDE SAYS, "SURE WAS, BUT NOW WE'RE TWO MILES FROM THE TRUCK."
One day while on patrol, a police officer pulled over a car for speeding. He went up to the car and asked the driver to roll down her window. The first thing he noticed, besides the nice red sports car, was how hot the driver was! Blue eyes, blonde, the works. "I've pulled you over for speeding, Ma'am. Could I see your drivers license?" "What's a license?" replied the blonde, looking completely confused. "It's usually in your wallet," replied the officer. After fumbling for a few minutes, the driver managed to find it. "Now may I see your registration?" asked the cop. "Registration..... what's that....?" asked the blonde. "It's usually in your glove compartment," said the cop impatiently. After some more fumbling, she found the registration. "I'll be back in a minute." said the cop and walked back to his car. The officer called in to the dispatch to run a check on the woman's license and registration. After a few moments, the dispatcher came back, "Ummm... is this woman driving a red sports car?" "Yes." replied the officer "Is she a drop dead gorgeous blonde?" asked the dispatcher. "Uh... yes." replied the cop. "Here's what you do," said the dispatcher. "give her the stuff back, and drop your pants." "What? I can't do that. Its... inappropriate." exclaimed the cop. "Trust me. Just do it." said the dispatcher. So the cop goes back to the car, gives back the license and registration and drops his pants, just as the dispatcher said. The blonde looks down and sighs..... "Ohh no... not another breathalyzer......"
https://www.youtube.com/watch?v=i80NdZOh1VU
                           Happy Mothers Day, ladies.